WATCH: Guy Re-Creates La La Land To Ask Emma Stone To Prom
7 April 2017, 15:08 | Updated: 7 September 2017, 10:50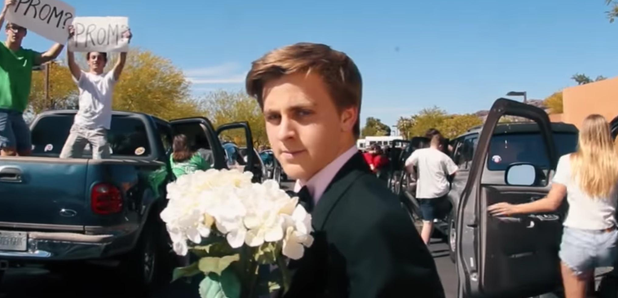 Jacob Staudenmaier and his friends re-imagined the opening scene of the award-winning musical for its leading lady.
A guy has re-created the opening scene of La La Land in order to ask Emma Stone to prom.
Jacob Staudenmaier from Arcadia High School went all-out in an effort to impress the actress in a video which he directed and choreographed himself.
Watch it here:
Sterling effort all round.
Explaining his motivation in the YouTube description, Staudenmaier writes: "I decided to ask Emma Stone to prom by recreating the opening scene from La La Land, her most recent movie. I rewrote the lyrics myself and directed the video and did the choreography too, but thank you so much to all the friends and adults who came out to help make it happen. Especially my friend Alli Gooch who did the camera work and Dash McDonald who fixed the coloring for the video. Big thanks to my film teacher too, Eric Luse".
Jacob's prom is on 29 April, so let's hope Emma Stone sees it in time!
Photo: YouTube/Jacob Staudenmaier