Pokémon Noo! This Guy Got Caught Cheating Thanks To Pokémon Go...
13 July 2016, 15:13 | Updated: 7 September 2017, 10:50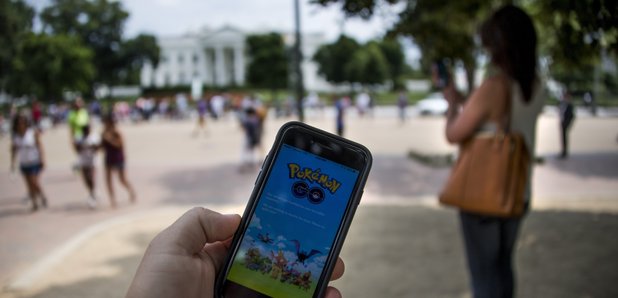 The latest Pokémon game is transforming people's lives in more ways than one.
Since Pokémon Go was unleashed on the world last week, it's become all anyone can talk, tweet or meme about.
The new game - which allows people to catch Pokémon in the real world via their smartphones - has seen gamers go further afield than ever before, ditching their bedrooms for real-life forests, shopping malls and even churches.
One bold gamer, however, got caught somewhere he really shouldn't have been - and ended up being dumped because of it.
According to the New York Post, Evan Scribner was caught out when his girlfriend realised the Pokémon he captured was at his ex's house.
"She found out last night at my house and hasn't contacted me since then," Scribner explained.
More of a Pokémon Uh Oh, then?
But it seems Evan isn't the only one whose life has been changed by the augmented reality game, with some even quitting or losing their jobs because of it.
According to the Daily Mail, an Australian ex-pat lost his job his job in Singapore after venting his frustrations online because it hadn't been released in the region yet.
Sonny Truyen - who worked as a vice president for digital marketing firm 99.co - wrote: "You can't f*****g catch Pokemon in this piece of f*****g s*** country," before going on to insulting Singaporean people and call them "stupid".
99.co's CEO Darius Cheung soon issued an statement apologising for Truyen's behaviour and confirming that the company had "terminated his engagement" .
Truyen may have lived to regret his actions, but a 24-year old man from New Zealand isn't looking back.
According to News Hub, Tom Currie decided quit his job at a cafe to travel around the country in the hopes of adding to his 700-strong Pokémon haul.

Why you might ask?
Because he wants to be the very best. Like no one ever was...