Guy Couldn't Find A Date For Prom, So Took His Cat Instead...
17 May 2016, 11:30 | Updated: 7 September 2017, 10:50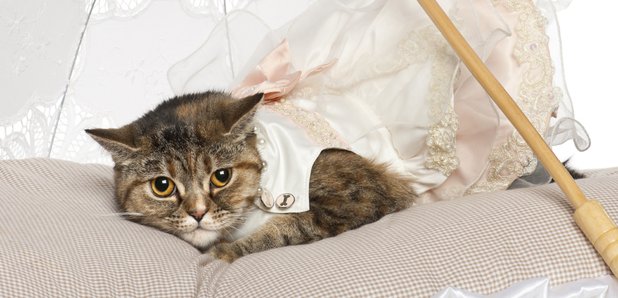 We're sure his pet kitty made the purrfect date.
We're very glad we didn't have a prom at school, because everything from finding a date to choosing an outfit and even just turning up would have filled us with dread.
After all, everyone knows from American films that proms never end well...
But when this guy didn't get a date to his high school prom - according to this imgur snap posted by his sibling - he just took a more deserving guest instead.
He couldn't find a date.
To be fair, she is very pretty, but we can't help but feel it's all just one big excuse to dress up his cat.