Groom Divorces Wife After TWO Hours For Using Snapchat
26 October 2016, 13:30 | Updated: 7 September 2017, 10:50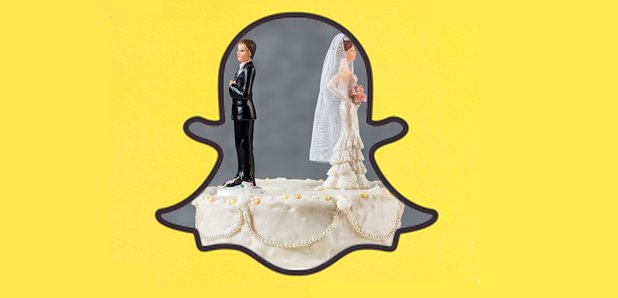 According to reports, the bride had signed a prenup agreeing not to post her wedding on social media.
In 2016, it's not uncommon to hear about couples filing for divorce just months, weeks or even days after they marry.
But according to reports, one groom has topped them all, by doing a 180 on his marriage just hours later. And his reason was ridiculously 2016.
As Daily Mail reports, a Saudi man filed for divorce from his new bride after just TWO HOURS because she went on Snapchat.
Now, you're rightly thinking that it's a pretty harsh move.
But, according to reports, the wife probably should have seen it coming, because she signed a prenup promising not to share any of their wedding on social media.
However, the wife caved in and found herself dumped as a result.
The bride's brother told Saudi daily Okaz: "There was a prenuptial agreement between my sister and her fiancé that she would not use social-media applications such as Snapchat, Instagram or Twitter to post or send her pictures.
"It was included in the marriage contract and became binding. Regretfully, my sister did not honour the pledge and used Snapchat to share pictures from the wedding ceremony with her female friends, resulting in the shocking decision by the groom to cancel their marriage and call for divorce."
While the bride did break a legally-binding contract, something tells us the bride had a lucky escape...