Greggs Are Seriously Considering Adding This To Their Menu...
14 June 2016, 16:26 | Updated: 7 September 2017, 10:50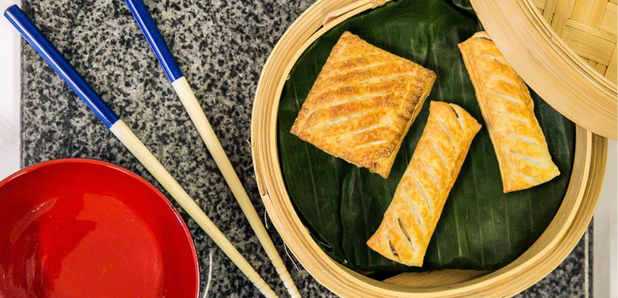 The nation's biggest bakery chain might be going in a very different direction.
Greggs is known and loved for its cheap-and-cheerful pastries and sausage rolls, but it could be set to get a lot more sophisticated.
According the bakery chain's chief executive, the company are looking into introducing "healthier options" including a gluten-free range, more vegetarian dishes... and sushi.
Yes, you read that right. Sushi.
Chief executive Roger Whiteside told This Is Money: "We're looking at a number of things, including a gluten-free range and more vegetarian ideas.
"We're also looking seriously at Mexican food, and it's not impossible that we'll see sushi on the menu one day."
Unsurprisingly, the thought of the sausage roll and sarnie specialists selling sushi has tickled a few people, with some calling it the best news story of the year.
Gregg's adding sushi to their menu is a food poisoning epidemic waiting to happen.

— Tommy Smith (@tommyxcore) June 14, 2016
Gregg's likely to start selling sushi. I don't like sushi but this just sounds like a bad idea.

— Shannon (@srobalino) June 14, 2016
Gregg's is going to add sushi to its menu, this is the best news of the year.

— Zahra Hasan (@Zahra_Hasan) June 14, 2016
@steveallenshow Gregg's selling sushi? That'll be tuna mayo rolls then. I can hardly see them doing sashimi.

— Alex Weel (@alex_weel) June 13, 2016
While it's not clear if or when Greggs will launch a sushi range, their latest Twitter post suggests they're definitely not ruling it out.
Who knows what to expect https://t.co/P97y6sPpnJ pic.twitter.com/ubaHSuch67

— Greggs (@GreggsOfficial) June 14, 2016
Should Greg's go down the posh route, or would you prefer they stick to what they're doing?
Picture: Twitter/Greggs