This Gravity-Defying Picture Will Literally Turn Your Head...
27 May 2016, 17:14 | Updated: 7 September 2017, 10:50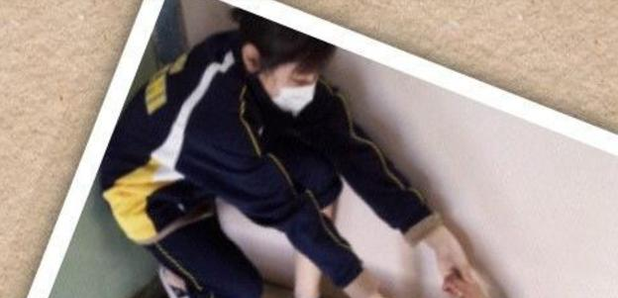 Can you work out how they did it?
Some optical illusions will have you seeing weird shapes or discovering hidden objects, but this one will quite literally knock you sideways.
The image posted by imgur user xMeta4x sees people hanging dangerously off classroom lockers that seem to go on for miles.
Look at the snap below and see if you can get your head around it:
View post on imgur.com
If you look a little closer, it's clear that everyone is actually posing horizontally, even though the water bottles and books suggest otherwise.
Talk about dedication.
Did it fool you?
Picture: Imgur/xMeta4x