Gordon Ramsay Just Ended The Pineapple Pizza Debate
5 April 2017, 17:05 | Updated: 7 September 2017, 10:50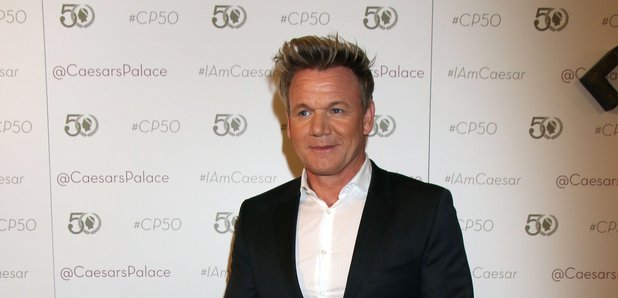 The outspoken celebrity chef has had his say on the hot topic.
Since the President of Iceland joked about his proposed pizza ban, and a chef refused to add pineapple to a takeaway order, the war on whether the fruit should be anyway near pizza has waged on.
Now, real telly chef and all-round food snob Gordon Ramsay has given his two cents on the subject, and you can just imagine what he said.
Responding to a fan on Twitter, the Kitchen Nightmares star simply said: "Pineapple does not go on top of pizza....."
Pineapple does not go on top of pizza..... https://t.co/lhD6aliOV8

— Gordon Ramsay (@GordonRamsay) April 4, 2017
Hardly surprising coming from a chef though is it?
This guy has a pretty convincing argument against him though...
@GordonRamsay It does though..... pic.twitter.com/pRF8yKIFaX

— DiGiorno Pizza (@DiGiornoPizza) April 4, 2017
Cast your vote here:
The personality - who recently appeared on ITV's The Nightly Show - isn't backwards about coming forwards, and often critiques his followers meals on Twitter.
See some of his best responses here:
Brunt egg rolls, burnt buns, dry burger, the only thing missing is a new battery for your smoke alarm Andrew https://t.co/77Yedz6ote

— Gordon Ramsay (@GordonRamsay) April 1, 2017
Chicken shiteita...... https://t.co/gZ7agCNa3s

— Gordon Ramsay (@GordonRamsay) April 1, 2017
Are you hibernating..... https://t.co/B5K9QRkO2m

— Gordon Ramsay (@GordonRamsay) April 4, 2017