Remember This Girl From The Telly As A Kid? Well, This Is What She Looks Like Now...
25 August 2016, 13:30 | Updated: 7 September 2017, 10:50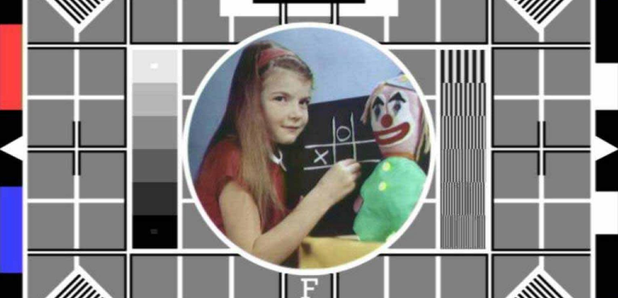 Carole Hersee may have been part of all our childhoods, but she's all grown up now.
If you were a kid anywhere between the 60s and 90s you'll definitely remember the face of eight-year-old Carole Hersee, who featured on the BBC's Test Card F playing noughts and crosses with her stuffed clown.
The card - which was created by the Beeb in 1957 and was used until it was replaced by Ceefax in 1998 - popped up whenever there were breaks in broadcasting, seeing Hersee build up a whopping 70,000 hours of airplay over the years.
Carole who is now 57 years old - has recreated the photo with her toy clown, and the up-to-date-pic has everyone feeling ridiculously nostalgic.
See the two pictures below:
Anybody Remember the Test Card ? And this is Carole Hersee now :-) pic.twitter.com/fB0wx1bGvJ

— Shane (@sbuc53) July 4, 2016
Aww. Can we have our childhood's back now?
Although... to be honest, we're not sure it's actually worth trading in all the stress of adulthood if you can't watch TV all day and night.
In fact, why go back when you can just watch a YouTube video of it instead?
You're welcome.
Photo: BBC