When Someone Turned Donald Trump's Tweets Into Emo Songs
29 December 2017, 13:32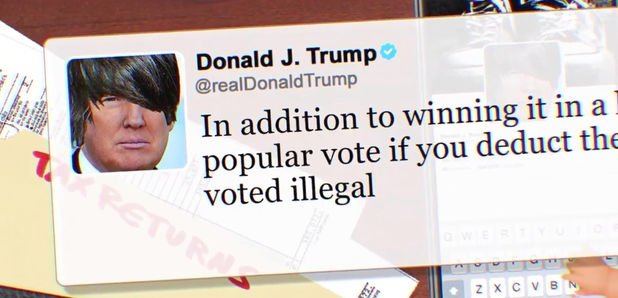 Super Deluxe transformed the new US President's posts into something My Chemical Romance would be proud of.
Whatever you think of the US President, it's hard to deny he's been one of the most vocal and divisive people on Twitter in 2017.
Now, Super Deluxe have transformed some of his most expressive posts, and transformed them into emo songs-with hilarious consequences.
Watch their interpretation of some of the POTUS's best tweets here:
We noticed that @realdonaldtrump's tweets are basically the lyrics to an early 2000s emo song, so we turned them into one. pic.twitter.com/WjquEHrreo

— Super Deluxe (@superdeluxe) February 12, 2017
That hair though!
Photo: Twitter/Super Deluxe