There's A Fries-Only McDonald's Pop-Up Restaurant And Everything is FREE
27 May 2016, 13:51 | Updated: 7 September 2017, 10:50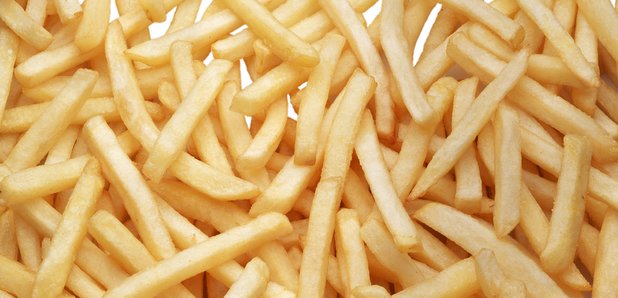 Staff at Would You Like Fries With That? are encouraging customers to vote for their favourite toppings.
If you're the kind of person who loves McDonald's fries so much you'd swap your Big Mac for them in a heartbeat, then this story will get your mouth watering...
There's a new McDonald's pop-up shop that only serves french fries, and its all completely free of charge.
Sydneysiders! Head to 166 Glebe Point Rd this weekend to try 6 Loaded Fries teaser toppings for FREE! #FriesWithThat pic.twitter.com/XFRoPdrGUK

— McDonald's Australia (@maccas) May 26, 2016
The amazingly named Would You Like Fries With That? in Sydney, Australia is asking fry fanatics to try out their product with a choice of toppings, which include gravy, sour cream and sweet chilli, bacon and parmesan, curry and more.
Customers can also vote for their favourite toppings in the hopes of it making it onto the McDonalds menu.
There is just no downside to this news at all... unless you don't live in Australia, of course!
See the skinny chips in all their glory below:
VIP fries tasting at @maccas pic.twitter.com/f59kEdXlWw

— MC (@mrmikechristian) May 27, 2016
Anyone else seriously considering Australia for their next holiday?