WATCH: These Friends Bathed In Stinging Nettles And It Was The Dumbest Thing Ever...
2 May 2016, 06:07 | Updated: 7 September 2017, 10:50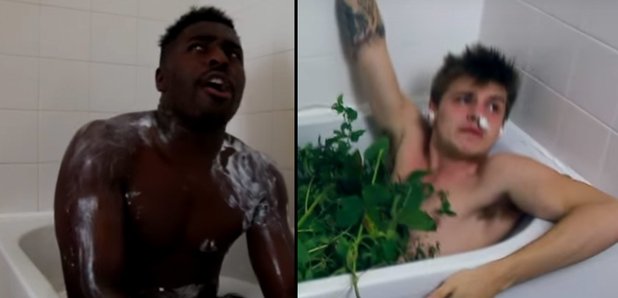 Here's what NOT to do during your relaxing Bank Holiday bath.
When it comes to stupid and dangerous games, YouTube is awash with everything from cinnamon challenges to chilli-eating contests.
But when we watched Brummie duo, TGFbro doing a spot of nettle-bathing, it had to be the most foolhardy thing we've seen yet.
Jay and Romell shot the clip over three years ago, but it's had another injection of attention... probably because of how ridiculous it is.
Watch it below:
DO NOT try this at home kids.
And just in case nettles weren't bad enough, this year they decided to bathe in Deep Heat, with similar consequences.
Watch their video below:
Oh and they also did a chilli sauce condom challenge...
We have NO sympathy whatsover...
Picture: YouTube/TGFbro