Having A Fish And Chips Dinner Tonight? You May Want To Know This...
29 July 2016, 12:30 | Updated: 7 September 2017, 10:50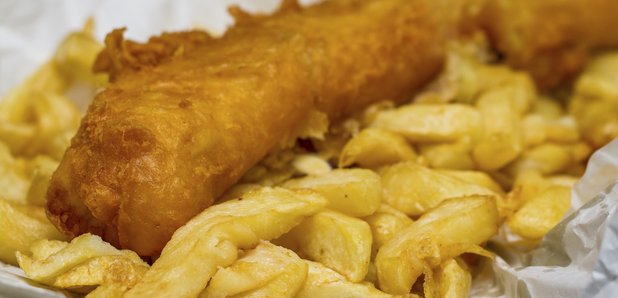 According to this clever clogs, the vinegar you're using isn't actually vinegar.
It's Friday, which means thousands of Brits will be treating themselves to a traditional Friday night dinner of fish and chips.
While we're all still divided on the best way to accompany the dish - whether it's with gravy, ketchup or mushy peas - no one can deny the importance of vinegar in topping off a bit of cod or a battered sausage.
However, how would you feel if you knew that vinegar you were lavishly pouring all over your meal wasn't actually vinegar?
According to this myth-busting YouTuber, Tom Scott, what you're using (or in some cases drinking) is a "non-brewed condiment," which contains water, ethanoic acid and colourings.
Watch his video below:
However, as the boff reliably involves us, it does have some advantages in the modern world, such as it can be made from a concentrate, it's Halal as it contains no alcohol, and some brands are even "gluten free."
And most importantly, it's "significantly cheaper" than the real stuff.
Do we care? Sort of...
Will it stop us slathering our chips with the stuff? Definitely not.