Finding A Fiver Makes Brits The Happiest, Says Study
26 March 2017, 12:19 | Updated: 7 September 2017, 10:50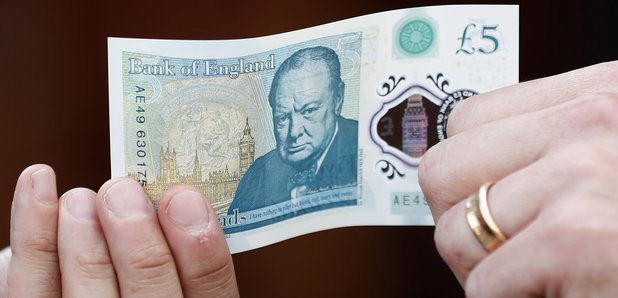 A new study has found that finding a note we forgot we had makes us happier than having sex.
Doddle, the click & collect service, has compiled a list of the top 10 things that make people happiest - an the unexpected appearance of a fiver in your pocket comes out tops.
A report conducted for International Day of Happiness on earlier this week found that 44 per cent of Brits rate receiving a parcel as one of their happiest moments with a night of passion coming in at 42 per cent.
A staggering 50 per cent of Brits admitted a humble hug would brighten their day, whilst another 37 per cent preferred going outdoors.
Surprisingly, getting a Twitter post re-tweeted came in at just 4 per cent.
The top 10 things that make people happiest are as follows:

1. Finding a £5 or £10 note you didn't realise you had (57%)
2. Sleeping in a freshly made bed (51%)
3. Spending time with your loved ones (51%)
4. A hug from someone you like (50%
5. Receiving an item, you ordered online (44%)
6. Having great sex (42%)
7. Watching a good film (41%)
8. Walk in the park (37%)
9. Finishing a good book (33%)
10. Having your child say "I love you" (30%)