Family Hospitalised After Cooking BBQ Inside Tent
30 August 2016, 12:25 | Updated: 7 September 2017, 10:50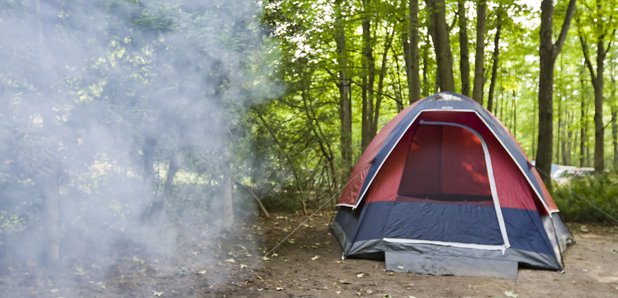 The family of five were cooking breakfast on their barbecue this weekend, before moving it inside due to rain.
A family of five were hospitalised with suspected carbon monoxide poisoning, after cooking with a barbecue inside their tent.
As The Mirror reports, the group were making breakfast outdoors over the bank holiday weekend, when they decided to move the BBQ inside their tent due to rain.
According to the outlet, the South Western Ambulance service and Devon and Cornwall firefighters were called at 9.20am on Saturday (28 August), to site where the tent was pitched just off the B3266, north of Camelford, Cornwall.
A Cornwall Fire and Rescue spokesman said: "It appears that breakfast was being cooked on a barbecue outside the tent.
"When it started to rain, the barbecue was taken inside the tent to continue the cooking.
"After a relatively short time, two of the occupants became unwell, prompting the call to the ambulance service.
"In total, a family of five people were conveyed to hospital by ambulance to be checked for the effects of carbon monoxide poisoning."