Everyone's Laughing At This Massive Friends Fail...
1 August 2016, 16:37 | Updated: 7 September 2017, 10:50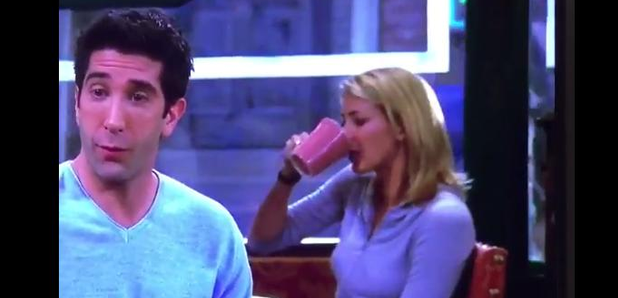 An eagle-eyed fan has spotted The One With The Rubbish Extra.
Friends will forever go down as one of the biggest sitcoms of all time, somehow managing to be a show we nineties and noughties watching, the late noughties re-watching and the 2010's watching all over again.
And - just when we thought there wasn't any more you could possibly get out of the hit series - someone's gone and proved us massively wrong.
As reported by Joe.co.uk, a fan has caught an extra making a huge mistake during a scene a Central Perk scene, and it's a goody.
Eagle-eyed Twitter user, Nick Turner, was re-watching an episode, when he noticed the actress in the background enjoying a nice drink of coffee... except she's not drinking it at all.
See the clip below:
And the award for best "Friends" extra goes to woman who sips coffee then chews it. pic.twitter.com/LQtycvoS9w

— Nick Turner (@NicksTurners) July 6, 2016
Joey Tribbiani would have been proud.
However, that's not the only cardinal sin the woman commits.
Watch the video clip a little closer, and you'll see she even manages to get caught laughing Ross' joke at the end.
To be fair, we probably would have too...
Photo: Twitter/Nick Turner/Friends