This Elderly Couple Partying At Fabric Will Make You Feel Like A Huge Lightweight...
17 May 2016, 12:51 | Updated: 7 September 2017, 10:50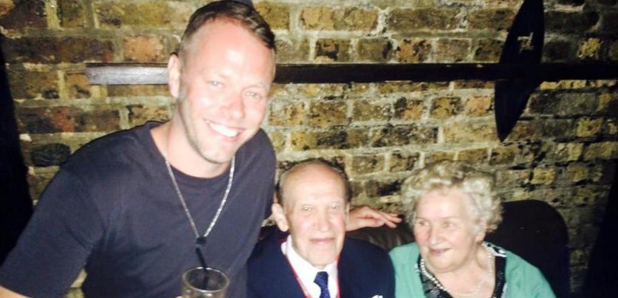 DJ Jacob Husley shared a snap with the Polish couple, who both had a shot of tequila and stayed out till 5am.
If we're honest, we barely make it out on a weekday these days, and if we do we're usually in bed by 12am.
But when this Polish couple decided to visit London, they booked tickets to famous club, Fabric, and partied until 5. That's 5 AM people.
The pair - who had apparently read about Fabric in a Polish newspaper - came to the club when doors opened, had a shot of tequila each and then asked for cups of tea.
They still tore it up on the dancefloor and stayed till 5am though...
DJ Jacob Husley - director of club night WetYourSelf described the event on Fabric's official Facebook page, saying: "They said they had a great time and loved the crowd and vibe...what an amazing couple ... so much humour, love and playfulness between these two ...our bodies might age but our souls are timeless. LOVE !"
See his post and a picture of the couple below:
Good. Blimming. Effort.
Later taking to his own Facebook page, Husley added: "It's just crazy how much attention this story has got, and in the wake of it have forgotten to thank the DJs on the night who all played amazing sets marlie, Brett Jacobs and James puentes also big thank you to the crowd on Sunday for being so welcome to this adorable couple and making them feel at home, see you next Sunday for more fun and feel free to bring your nan, tea is on me !"
Picture: Jacob Husley