Someone's Using A Drone To Make Real-Life Dementors
18 October 2016, 18:17 | Updated: 7 September 2017, 10:50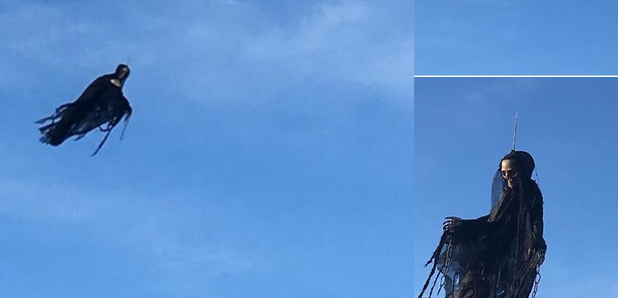 The flying objects have been dressed up to look like the nasties from Harry Potter.
Some people use technology for good, and some people use it for evil. Others just use it to have a massive laugh at our expense.And it looks like for Twitter user, Zac Kruger, his uncle falls into the last category.
As Kruger from Wisconsin explains, after his uncle bought a new drone, he also decided to give it a spooky face-lift, turning it into something that looked scarily like a dementor from Harry Potter.
See his scary creation below:
...so my uncle got a drone now he's fucking with people pic.twitter.com/xFwnLDUYoa

— crüger (@ZacCrueger) October 17, 2016
And here's us thinking drones couldn't get any more douchey, eh?
Let's just hope it doesn't take off like Killer Clowns, or we might have a lot of damaged drones on our hands.
Credit: Twitter/ZacCrueger via Storyful