Dad Finds Brutally Honest Message From His Kid Carved Into A Bar Of Soap
9 June 2016, 13:46 | Updated: 7 September 2017, 10:50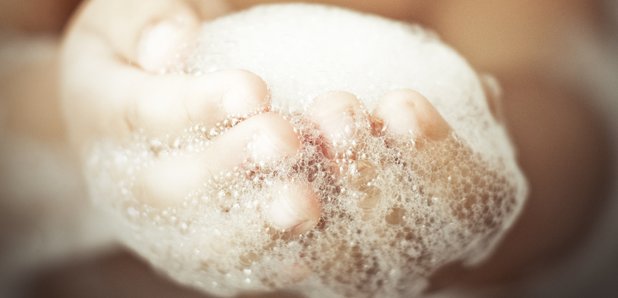 The amused parent shared his child's creative use of the toiletry product on Reddit.
If you had to attribute just two traits to children, you'd probably choose their habit of being brutally honest and drawing on every damn surface they can find.
And - when it came to one kid letting their Dad know exactly what they thought of him - they decided to use both of those traits on bar of soap.
A picture posted by Dad and Reddit user, Be_mused, showed the inner workings of his child's mind... and it wasn't overly flattering.
View post on imgur.com
Aren't kids just precious?
Unsurprisingly, the post had other Redditors thinking about the ups and downs they experienced with their parents, while others gave him advice on what to do with the masterpiece.
While HMDurex suggested he retaliated by setting "their bed on fire," Jmunnny simply suggested the Dad carve "you're adopted" on the other side.
These guys totally nailed it, with their response though, which suggested it was more about the father's poor choice of product.

Bravo.