Cillit Bang Are Replacing Barry Scott "For Now" And People Aren't Happy About It...
12 July 2016, 12:34 | Updated: 7 September 2017, 10:50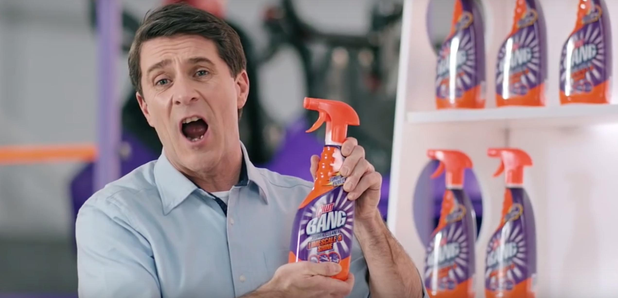 The cleaning brand have replaced the loud-voiced Barry with "The Mechanic".
Cillit Bang have replaced their much-loved character Barry Scott, and people aren't too happy about it.
The cleaning brand announced the news in a tribute mash-up video, below, where they explained they're "saying farewell" to our favourite shouty TV ad character "for now".
Naturally, the nation is absolutely gutted to see the legend disappear, and Twitter has pretty much started mourning him already.
See some of the best responses below:
Cillit Bang has gotten rid of Barry Scott?

BANG, and my appreciation for the brand is gone.

— Chloe Adams ;; (@addamschloe) July 12, 2016
"HI, I'M BARRY SCOTT!" - Barry Scott, 2008 #RIP

— Chris Mandle (@chris_mandle) July 12, 2016
Barry Scott left #CillitBang see this is what happens when we leave the EU

— Ollie Bird (@olliebirdy) July 12, 2016
2016 has been miserable, Barry Scott gone. Gutted is an understatement.

— Marcus Rutter (@MarcusRutter26) July 12, 2016
@SamHomewood don't you mean, BARRY SCOTT!!! He shouts everything.

— Ryan Oades (@RYOADES1) July 12, 2016
No way Barry Scott has left Cillit Bang adverts! Swear I'm entering depression, needed such a man like him in my life

— BradRT (@BrxdRT) July 12, 2016
And just in case you're wondering who Barry's been replaced by, meet "The Mechanic", who couldn't be further from him in this Footloose-inspired vid:
The brand have strongly hinted they're only saying goodbye to Baz for the short term, so it's likely they'll do exactly what Go Compare did and bring him back after a short campaign.
Still doesn't make it any easier though, does it?
Picture: YouTube/Cillit Bang UK