This Celebrity Tattoo Artist Is Giving Away Freebies...
29 September 2016, 15:34 | Updated: 7 September 2017, 10:50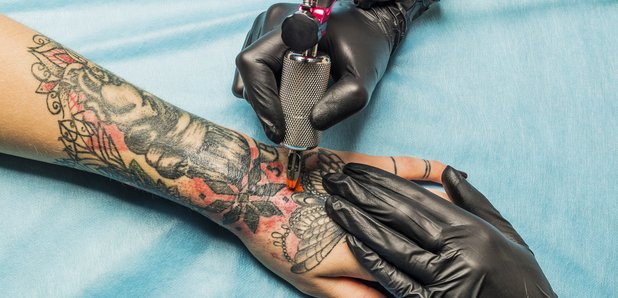 The only catch is you won't have any idea what it is.
Tattooist to the stars, Scott Campbell, has probably got a waiting list as long as his arm (or, rather, all the arms he's inked put together), but now he's planning to offer his services for absolutely nothing.
However, as Metro reports, if you want to bag a complimentary tat from the New York artist - whose clients include Marc Jacobs , Courtney Love and Orlando Bloom -there's just one massive catch. They have to be a complete surprise.
Following the success of his Whole Glory project, which saw people put their arm through a hole to have it etched with a design that would only be revealed when they took their arm out again, Scott is coming to London to tackle some (un)suspecting and brave Brits.
So if you're feeling game and fancy a free tat, all you have to do is head to Covent Garden to sign up for their lottery between 7-9 October from 10am.
The Whole Glory installation takes place at Lazarides Gallery, 26 Henrietta Street, Covent Garden, London WC2E 8NA
The project will also feature a new series of nine works, which will involve tattooed pig skin encased in stainless steel frames in liquid preservative.
Find more information on the gallery's website here.
Would you get a tat off a famous artist if it was a total surprise?