THESE Are the Catchiest Songs Of All Time, According To Science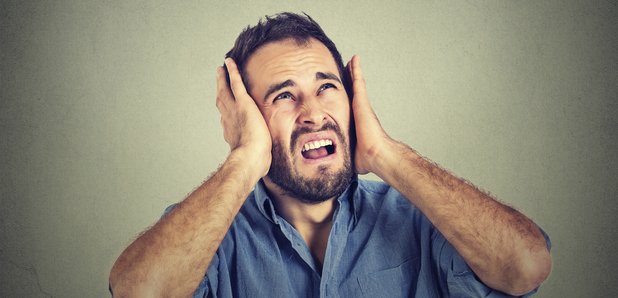 But have you ever had any of the Top 20 most addictive songs stuck in your head for days?
Scientists have worked out a formula for makes songs addictive.
Researchers at St Andrews University say that the formula is:
"Receptiveness + (predictability-surprise) + (melodic potency) + (rhythmic repetition) x 1.5 = an earworm
According to the formula Queen's We Will Rock You is the most addictive song, with our very own Ricky Wilson at number 17 with Ruby by Kaiser Chiefs.
Does it work on you?
The Top 20 is as follows:
1. Queen - We Will Rock You
2. Pharrell - Happy
3. Queen - We Are The Champions
4. The Proclaimers - I'm Gonna Be (500 Miles)
5. Village People - YMCA
6. Queen - Bohemian Rhapsody
7. Europe - The Final Countdown
8. Bon Jovi - Living On A Prayer
9. Traditional - Jingle Bells
10. Baha Man - Who Let The Dogs Out?
11. Psy - Gangnam Style
12. Rick Astley - Never Gonna Give You Up
13. Journey - Don't Stop Believin'
14. Bruno Mars and Mark Ronson - Uptown Funk
15. Taylor Swift - Shake It Off
16. Michael Jackson - Beat It
17. Kaiser Chiefs - Ruby
18. The Rocky Horror Show - The Time Warp
19. Meghan Trainor - About The Bass
20. Culture Club - Karma Chameleon
Bede Williams, of the university's School of Philosophical, Anthropological and Film Studies, conducted the research, which was commissioned by Heinz to promote their new #cansong TV advert.
"If you look at the songs which emerged from the research," Williams told The Mirror, "They all have a distinctive rhythmic fingerprint - if we removed the melody they are recognisable by their rhythm alone.
"Our sense of rhythm is fundamental to being human. We all experience the rhythm of our breath and hearts beating and from a very young age we are virtuosic rhythmic inventors as we turn babble into words and words into sentences."
So the next time We Will Rock You is stuck in your head, don't panic - it's perfectly natural.