Byron Are Giving Away Free Burgers This Easter
13 April 2017, 14:33 | Updated: 7 September 2017, 10:50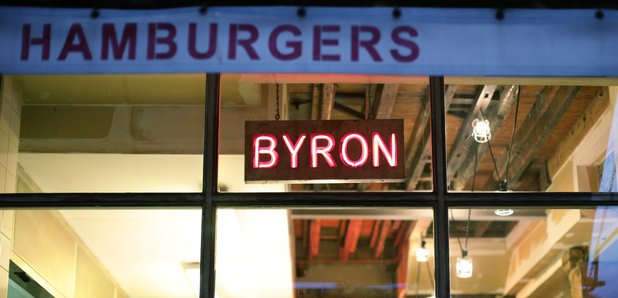 Find out how to get your hands on a freebie from the burger chain this Bank Holiday weekend.
What do we love more than chocolate eggs over Easter? Free stuff, of course. Unless it's a free kicking, free stuff trumps everything at ALL times.
So when we heard Byron were offering free burgers over the holy period, we knew we had to share the Good News.
The purveyors of "proper hamburgers" are giving away heaps of the things between 14-17 April, but unfortunately it's only from one branch.
If you live anywhere near Kingston Upon Thames, you're in luck because the restaurant will be planting a herd of mini-toy cows around the branch, and all you have to do is find one to get ANY burger of your choice.
As Metro notes, the cows can also been redeemed for kids meals or a large salad... you know... just in case you want one.
Well said Dave.