This guy gets tricked into thinking he's about to do a bungee jump and freaks out
25 July 2016, 16:21 | Updated: 7 September 2017, 10:50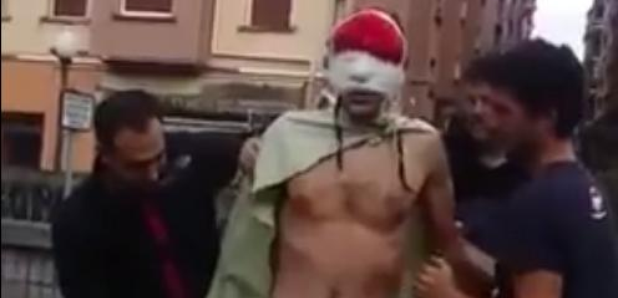 This stag do prank is seriously harsh.
We all know that stag dos can sometimes be a tough time for the groom-to-be. Whether he ends up with a banging hangover or tied to a lamppost somewhere in Blackpool, he's pretty much at the mercy of his mates. This groom's buddies, however, absolutely outdid themselves.
They made him believe he was about to do a bungee jump, and he seriously fell for it.
Reported by The Lad Bible, these chaps were out in a French town near to northern Spain when they decided to pull the prank. Not only does this guy think he's about to leap from a bridge, he's also been forced to do it in his undies.
Suffice to say, his relief at the end is pretty palpable.
You can watch the prank, which was uploaded to Youtube by Jaime Cuesta, below.