Brits Spend Two Whole Years Of Their Lives Hungover, Says Study
13 December 2016, 13:03 | Updated: 7 September 2017, 10:50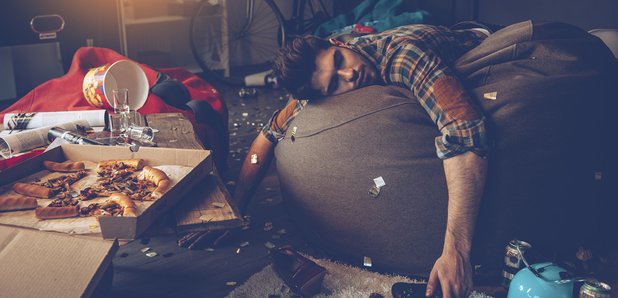 Find out about the new study, which claims us Brits spend an average of 724 days feeling sorry for ourselves.
A new study has found Britons spend two whole years of their lives hungover, and we're not in the least bit surprised about it.
According to Esquire, new research from Healthspan has found that on average we spend a whopping 724 days of our lives feeling regretful and sore-headed after a heavy night out.
The survey found that while the average adult has about one hangover a month (yeah, right!) one in 20 people claim they suffer the after-effects of drinking six or more times a month, especially around the Christmas party season.
Again. Not surprised in the slightest.
Dr Sarah Brewer, a GP speaking on behalf of Healthspan said: "During the month of December alone around 30 glasses of wine, 22 pints of beer with an average consumption of 62 units and 4,000 calories are consumed in the run up to Christmas.
The study also looked into people's hangover cravings and and cures, finding that three in 10 people cravedsalty foods, with a bacon sarnie, pizza and a fry up all named among the top dishes.
As for remedies... the most popular included water, a lie-in, fresh air and pain killers.
Surprisingly, there was no mention of hair of the dog... but something tells us the participants might have been to embarrassed to mention it.
Drink responsibly guys!