So Britain's Best Takeaway Is A Chicken Shop...
11 December 2016, 06:18 | Updated: 7 September 2017, 10:50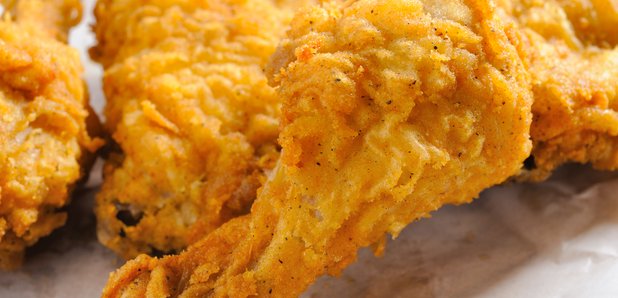 Chicken George In Luton won Best Takeaway at the 2016 British Takeaway Awards this week.
For most people, a trip to the chicken shop is something that happens after a very heavy night out, and it usually involves us being drunk, unruly, and thinking the servers are your best mates.
But those of us dismissing chicken shops as a low-brow option (only to be taken when we don't have enough money for a kebab) are sadly mistaken, as one has just been crowned the Best Takeaway of 2016.
As Metro reports, the Chicken George in Luton, Bedfordshire has beat off stiff competition from 25,000 other food joints to take home the coveted award, which includes a £6,000 prize.
And we're beginning to see why...
According to the outlet, the judging panel - which included celebrity chef Ainsley Harriot - were impressed by the takeaway's dedication to sourcing local ingredients, and their community spirit.
And it looks like Radio X's own Vernon Kay was there to congratulate them too!
Now, all we have to do is remember to pop by the airport town before our next short-haul flight.