WATCH: Boy Sneaks Into Neighbours' Garage To Hug Dog After His Own Pet Dies
10 June 2016, 14:47 | Updated: 7 September 2017, 10:50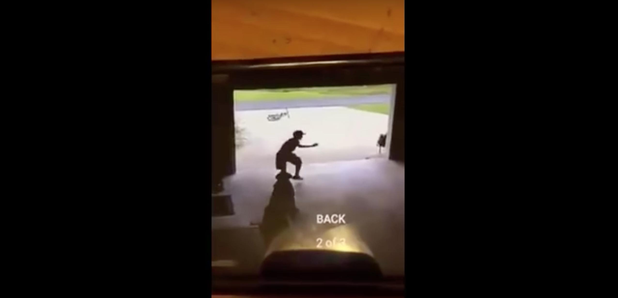 Find out what happened after he was caught on the homeowner's security camera.
They say no one can come between the bond of a man and his dog, and the loss of a pet can be as painful as losing a member of the family.
So, when this young boy from Louisiana lost his childhood dog, he found a unique way to cope with his loneliness.
Homeowner Hollie Breaux Mallet found security footage of a young boy sneaking into her garage. But rather than him stealing anything, it seemed the only thing he wanted was a hug from her dog.
Rather than being angry about someone trespassing on her property, Mallet posted the footage on Facebook in a bid to try and find the child and tell him "he's welcome to stay and play" with her black Labrador.
See her post below:
Naturally the footage went viral, and the boy turned out to be her neighbour Josh Breaux, who's family dog, Bella, passed away last year.
His mother, Ginger Breaux explained in the video's comments section: "Things have been busy and Josh is active with after school activities so we have not jumped back into taking on the responsibility of starting all over again with a new pup quite yet".
However, it didn't end there.
Since finding out his identity, Mallet and her husband have given permission for Josh to see their dog Dutchess on a regular basis.
"He's the sweetest little boy," she told ABC News. "Its' a win-win. They both get a friend."