Remember When A Bolivian Baby Was Legally Named Iron Maiden?
7 August 2017, 16:19 | Updated: 7 September 2017, 10:50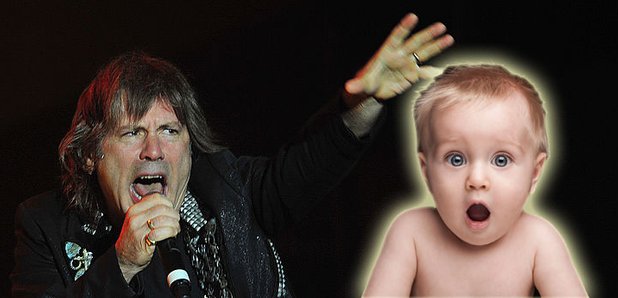 Celebrate Bruce Dickinson's birthday by reminding yourself of this barmy tale.
Today is Bruce Dickinson's 59th Birthday, so why not show our love for the Iron Maiden rocker by re-visiting one of the most over-the-top expressions of love for his band?
At the beginning of this year, a newborn was named after the Run To The Hills outfit... and it was 100% legal.
The bundle of joy was born on 2 February 2017 in Santa Cruz del a Sierra, and subsequently named Iron Maiden Durán Ruiz by his doting parents.
And, just in case you're still not sure if the story was made up, proud parents César Durán Alpiri and Carla Ruiz Veizaga shared an image of his birth certificate online.
See the the document on Yo-Soy-Paceño's Facebook page:
Now that's dedication!
As covered by Blabbermouth, ATB Digital reports Alpiri and his wife, who reside in Bolivia, recently commemorated the arrival of their newborn son by naming him Iron Maiden Durán Ruiz.
Their decision, understandably, made headline news and prompted calls for an explanation from César, who says the baby's name was his idea.
"It has a lot to do with (their mascot) Eddie the Head of Iron Maiden," explained Alpiri. "I want my son to have that strength, that energy. I want him to fight for what he wants, to have the attitude and, above all, to be mentally strong."
We reckon Eddie might have been a better shout in that case...
But, if you thought being named after a heavy metal band was enough reason to be feel doomed, Iron Maiden are actually named after a horrific medieval torture device.
How... sweet?