Bill Murray's Opening A Golf-Themed Sports Bar… And It Sounds Brilliant
22 December 2016, 14:02 | Updated: 7 September 2017, 10:50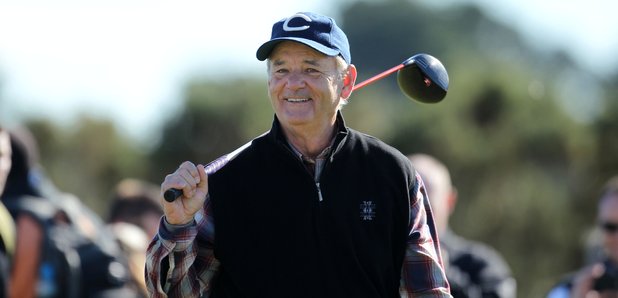 The star is looking to set up shop in Chicago with a pub based on his 80s classic Caddyshack.
The actor and all-round legend Bill Murray is to set up his own sports bar… with a golf theme.
Murray is planning to build the hostelry in Chicago and will base the bar on his 1980 comedy movie Caddyshack, in which the star played the lunatic groundskeeper Carl Spackler, who had an ongoing battle with gophers.
The 66-year-old actor is teaming up with his five brothers - Brian, John, Ed, Andy and Joel - on the plan and already have a "verbal agreement" on a space within the Crowne Plaza Hotel in Rosemont.
The script of Caddyshack was co-written by Bill's oldest brother Brian, based on the Murray family's experiences working as caddies in Illinois in the 1960s. It was only Murray's second film after he became famous in the US TV comedy Saturday Night Live and has since become a cult classic.
The bar will be themed around the country club that appears in the film and has the motto "Eat, Drink And Be Murray". The front of the building will feature a giant golf ball crashed into the wall.
Whether or not there will be destructive gophers eating up the lawn outside remains to be seen… Don't know what we're on about? Watch the Caddyshack trailer below!
In September, Murray swung by his son's bar in Brooklyn, New York and took time to serve customers and sing along to The Rolling Stones!