Is This The Biggest CV Fail Of All Time?
11 August 2016, 11:58 | Updated: 7 September 2017, 10:50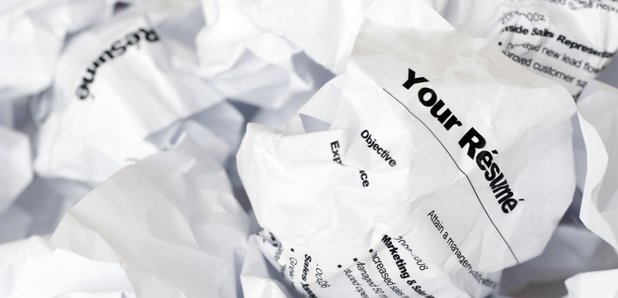 Someone managed to accidentally paste a link from a porn site into their résumé.
There's nothing worse than writing CVs and cover letters, which is why we've all been guilty of copying and pasting when we're applying for multiple jobs.
But rushing the job leaves you open to making mistakes, and we've seen and heard them all; from missing off the last digit off your contact number, to repeating the same word three times, to spelling your prospective employers names wrong.
One employer, however, recently received what can only be described as the biggest CV cock up of all.
As reported by Lad Bible, IT & Marketing Manager Sam Best was scrolling through a résumé when he saw a porn link had accidentally been embedded in the text.
See the embarrassing gaffe, which he posted on his Facebook page below:

Photo: Facebook/Sam Best
And, if that wasn't bad enough, the applicant didn't even manage to put it in their hobbies section!
Speaking to the outlet, the 27-year-old employer said: "I have read some pretty bad CVs, some with terrible spelling n evn a cpl writtn in txt tlk. This CV definitely tops them all for the worst and most embarrassing fuck up!"
Sam's taken it all in his stride though, and is even considering inviting the applicant in just to see their face when he shows them the mistake.
We have a feeling they might probably already know by now, though...