Is This The Best Log Flume Photo Ever?
9 May 2016, 16:19 | Updated: 7 September 2017, 10:50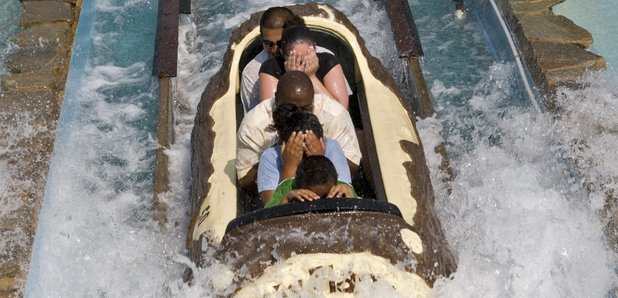 These guys were determined to make a splash.
In the days before smartphones and selfies, theme park ride cameras were the one of the biggest opportunities to show off your posing skills.
But when these two rode the log flume at Canada's Logger's Leap last year, they showed you can still have fun with a ride-based photo op.
This snap, posted on imgur by LittleGuyJosh, sees a guy dressed as an old-school barber, while his mate wears a cloak and shaving foam.
And just in case all that dressing up didn't show enough commitment, the barber holds a wet-cut shaving knife to his friends neck too!
See the snap below:
View post on imgur.com
Bravo. We just hope the shaver wasn't a real one...