Remembering THAT La La Land/Moonlight Oscars Fail
4 March 2018, 06:00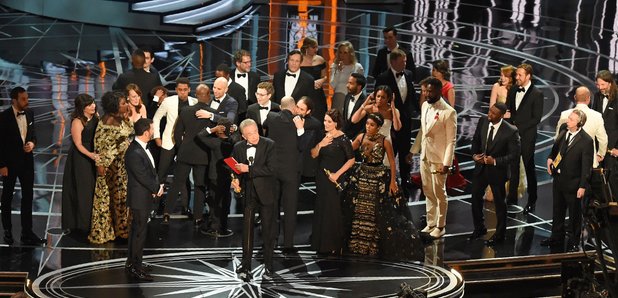 As the Oscars take place this Sunday, we remember last year's Best Picture mishap at the prestigious ceremony.
It's the glitziest show on earth, so it's hard to imagine the Academy Awards would ever mess-up quite so epically... but they did.
Last year, Moonlight won coveted Best Picture award at the Oscars, but it was La La Land who was invited onstage to accept the honour.
Watch the moment it all went wrong here:
#OscarsSoWrong?
It all started when when veteran actor Warren Beatty and Faye Dunaway mistakenly announced the musical as the winner of the night's most prestigious honour.
However, mid-way through their acceptance speech, the La La Land team revealed: "I'm sorry, no, there's a mistake. This is not a joke, Moonlight has won Best Picture. This is not a joke. Moonlight has won Best Picture."
Beatty then said: "This is not a joke, I'm afraid I read the wrong thing."
He added: "I opened the envelope and it said Emma Stone, La La Land - that's why I took such a long look at you and Faye.
"I wasn't trying to be funny."
He then re-presented the prize to Moonlight but director Barry Jenkins appeared too stunned by the turn of events to give a proper speech.
Either way, it makes the Miss Universe gaffe look practically trivial...
Miss Universe? Miss who?
And then there was Australia's Next Top Model...
Oh live TV, how we love you!