Barack Obama Reads Mean Tweets, Does A Phone Drop
25 October 2016, 13:13 | Updated: 7 September 2017, 10:50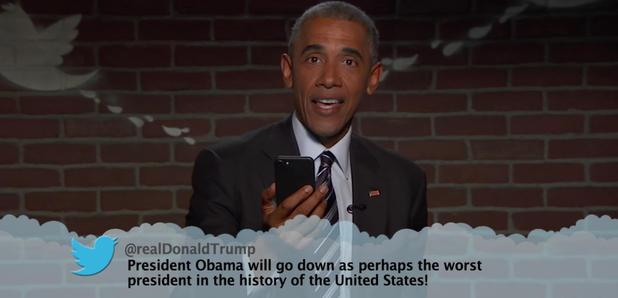 Watch Obama's amazing response to Donald Trump's tweet here.
Barack Obama has read out his mean tweets for the second time on Jimmy Kimmel Live, and this time it's personal.
The President of the United States has taken part in the popular feature once again, this time answering one of Donald Trump's tweets and providing a genius response too.
Watch the POTUS in action:
Re-creating his famous mic drop at the final White House Correspondents' Dinner, Obama even seals his awesome zinger with a phone drop.
Absolute legend.
Photo: YouTube/Jimmy Kimmel Live