WATCH: Apparently, The New Five Pound Note Can Play Vinyl
10 October 2016, 14:34 | Updated: 7 September 2017, 10:50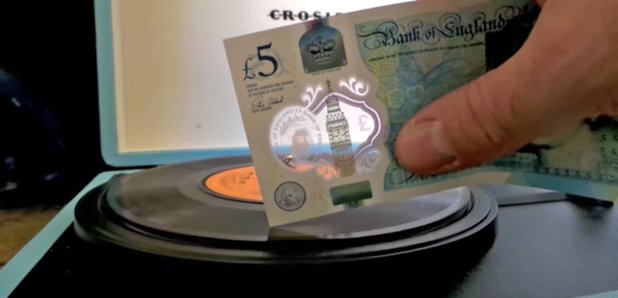 Is the stylus on your vinyl turntable knackered? Then don't worry - the new fiver can play your records. And here's the video that proves it.
The brand new five pound note is made of a polymer plastic, is harder-wearing and therefore better for the environment because the Bank Of England won't have to replace as many.
But the new fiver has another, interesting application. It can PLAY your vinyl.
A video by YouTuber Michael Ridge shows how the corners on the new banknotes are so durable and sharp, they can be used to act as a primitive needle on a record player.
And can you guess which single he uses to demonstrate this amazing feat?
So next time your stylus wears out - check your wallet!