WATCH: Animals Singing Pixies' Where Is My Mind Is The Best Thing You'll See All Day...
28 April 2016, 14:03 | Updated: 7 September 2017, 10:50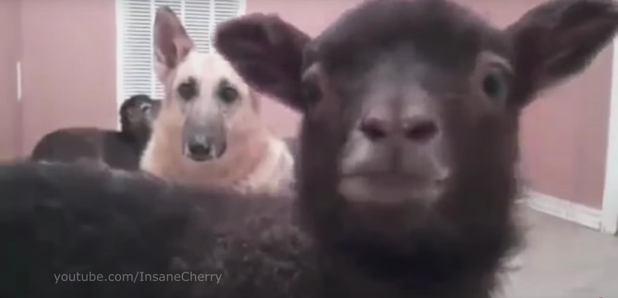 Watch them meow, bark and howl through the strangest Pixies cover ever.
Prepare to hear the Pixies like you've never heard them before...
Insane Cherry have created a video of animals singing the Pixies classic, Where Is My Mind, and it's pretty damn impressive. We thought Black Francis had some lungs on him, but he's got nothing on these lot.
Watch the clip, which sees cats, dogs, goats and even a cheeky urban fox get involved in the tribute act:
Maybe they should release a Pixies cover album called Doctor Doolittle?