WATCH: Amazing Busker Makes Music With Everyday Objects
27 October 2016, 17:10 | Updated: 7 September 2017, 10:50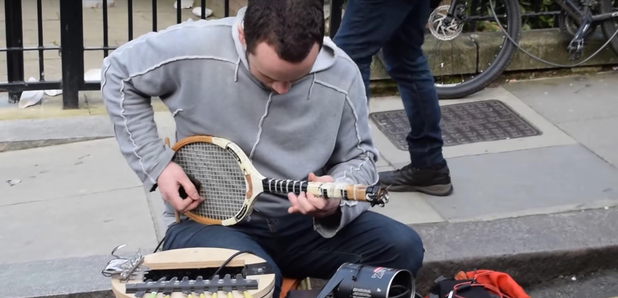 Watch the street performer tackle the likes of Queen with a typewriter and an old tennis racket.
Buskers are a pretty common part of city life, but one London street performer has found a way to stand out from the crowd.
A YouTuber and blogger spotted a musician in Notting Hill playing with little more than a few household objects... and old ones at that!
Watch him play with a typewriter, some cutlery an ancient-looking tennis racket here:
Fair play.
The YouTube video has since prompted people to try and track down the creative musician, with several comments identifying him as Massimo Tortella, and pointing to his Facebook page Porca Pizza.
On his page, more admirers of his work have recorded him play a variety of tracks, including Queen's Another One Bites The Dust below:
We'll have to keep our eyes peeled and make a request.
Photo: YouTube/Dennis