Aldi Are Selling Inflatable Hot Tubs Just In Time For Summer...
31 March 2017, 16:02 | Updated: 7 September 2017, 10:50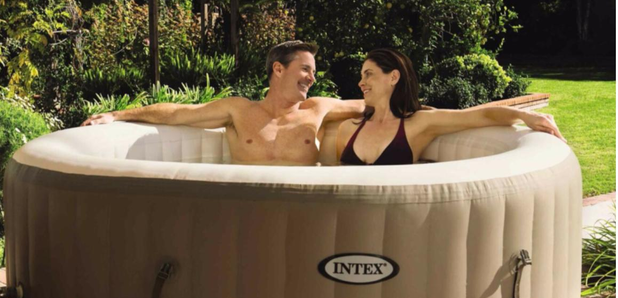 The bargain supermarket chain has just upped its game once again.
Have you ever felt like your summer is missing something big and expensive, like say... a hot tub?
Well, thankfully you need never feel like you're missing out, because Aldi are going to start selling inflatable ones so you can massively raise your BBQ game.
See it in all it's rubber glory here:
Bloody hell - epic price thanks @AldiUK ! https://t.co/jsRwYKf0KR

— Kathryn Williams (@KathW80) March 31, 2017
Finally, a blow-up paddling pool for adults has arrived.
As Lad Bible reports, our favourite bargain supermarket (sorry Lidl) will be selling a four-person "Spa Pool" complete with 120 air jets, a 2220W heater and a circulation pump
The hot tub we never knew we craved is still going to set you back a pretty penny at £399.99, but surely it's worth it when shared between your mates?
Summer is saved!