WATCH: This 94-Year-Old Gym Junkie Puts Us All To Shame...
2 January 2018, 10:18 | Updated: 2 January 2018, 11:18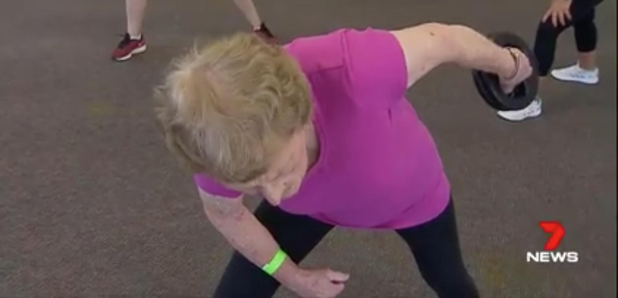 The Aussie nonagenarian might make you rethink your fitness regime.
Have you already broken your New Year's Resolution of going to the gym more and eating less? If so, you should probably watch this:
94-year-old Edna Shepherd is a self-confessed gym junkie and doesn't like to sit around.
Watch her in action, in a Facebook video uploaded last year by 7 News Sydney below:
The Australian great grandmother and former dance teacher sees her local leisure centre as a home away from home and practices everything from aqua aerobics to tai chi, clocking up at least 10 classes a week!
And we can't even be arsed to walk up the escalators...
However fitness isn't Edna's only reason for attending the gym and continuing dance classes, as she reveals: "Well, I like hugging the men. I'm a naughty girl".
Fair play Edna.
And as to her advice for young people? She says: "Eat properly, keep off the grog."
What a legend.
Photo: Facebook/7 News Sydney