The 82-Year-Old Man Who Sang Drowning Pool's Bodies Is "Coming To Party" With Them...
14 July 2016, 16:36 | Updated: 7 September 2017, 10:50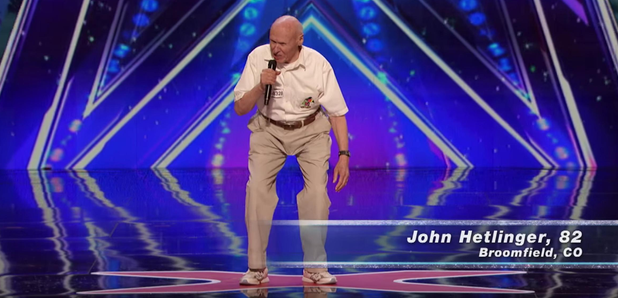 The Grandpa who sang the metal hit on America's Got Talent will appear with the band at Chicago's Open Air music festival.
Remember when 82-year-old metal-loving grandad, John Hetlinger, sang Drowning Pool's Bodies on America's Got Talent?
Well now he's set to appear with the band on stage at Open Air Festival.
In a video posted by TMZ, the Octogenarian announced he'll be joining the band onstage for the event, saying: "We'll see the bodies hit the floor in the pit when we join you on Friday afternoon."
Watch the video below:
According to the outlet, Hetlinger will also john Drowning Pool in their signing booth after their set.
The festival - which takes place at Toyota Park in Bridgeview, Illinois on from 15-17 July - will also see the likes of Rammstein, Disturbed and Slipknot perform.
See Hetlinger's original American Got Talent audition below:
Picture: America's Got Talent