Quentin Tarantino Confirms Retirement Plans
4 November 2016, 15:49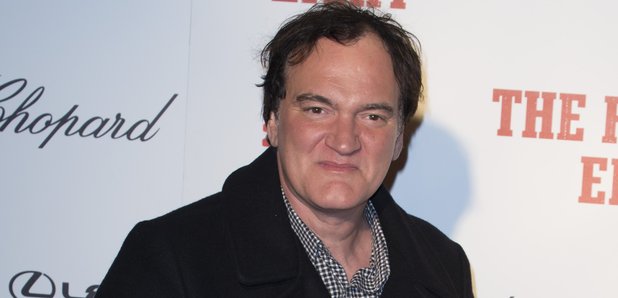 The Pulp Fiction director has talked about plans to call it a day after his 10th film.
Quentin Tarantino has confirmed his plans to retire once he's made 10 films in total, The Hollywood Reporter announced.
"It's not etched in stone, but that is the plan," he said in 2014. "If I get to the 10th, do a good job and don't screw it up, well that sounds like a good way to end the old career."
The Pulp Fiction director attended the Adobe Max creativity conference this week, and addressed the speculation head on.
"Drop the mic. Boom. Tell everybody, 'Match that shit,'" he said of his future plans - he wants to go out with a bang then.
His latest film, The Hateful Eight was released in 2015, and it's his 8th (ah see what he did there) film to date. That means we have two more Tarantino films to look forward to before he decides to embark upon retired life.
Watch the trailer for The Hateful Eight below:
At the conference he also revealed how much of his creative process relies on music - which makes sense, given that the soundtracks to his films are pretty epic.
"So much of [the movie's language] revolves around a sound or a song," he said. "Before I've started, I'm seriously thinking about the music."