Stuck For Valentine's Day Gifts? Why Not Buy Punderwear?
5 February 2016, 15:39 | Updated: 25 April 2016, 15:14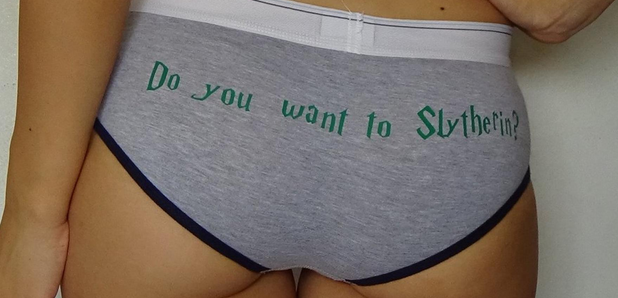 The nerdy underwear might be the perfect present for the most romantic day of the year.
What do you get when you combine his n hers underwear with nerdy jokes? Punderwear.
The banterful undies made by PixelThat are creating a bit of a stir, and getting nerds - at least those at Dorkly - hot under the collar in the process.
If you fancy yourself a bit of a Nintendo geek and can tell your Gryffindor from your Slytherin, these could be the kecks for you.
See some of our faves below:
For the Star Wars fan in you...
A must for gamers who don't mind losing a bit of 'health' during their 'workout'.
The Super Smash Bros now takes on a whole new meaning:
We knew Slytherin was the naughty house, but this just takes the biscuit...
Underwear + Geeky jokes = Punderwear #dorklyhttps://t.co/BnK4XfCZsl

— Jordan Parker (@Standup_Lawyer) February 4, 2016
Who knew everyone's favourite Pokemon was the perfect pun waiting to happen?
OK, now maybe this is less Punderwear and just more smut.
Valentine's Day sorted.
Pictures: PixelThat/Etsy/Instagram