Prince's Last Words On Stage: "Wait A Few Days Before You Waste Your Prayers On Me"
22 April 2016, 10:18 | Updated: 22 April 2016, 10:50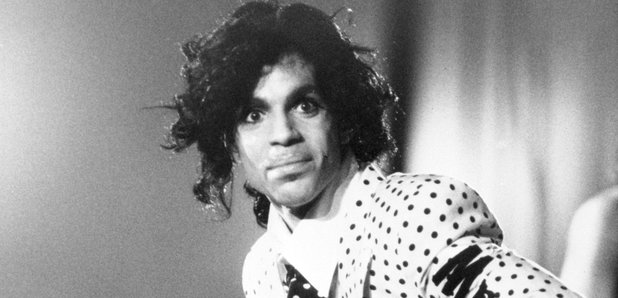 The star also posted a poignant tweet to his fans in the days leading up to his death.
The final words Prince reportedly uttered on stage have emerged, following the sad news of his passing yesterday (Thursday 21 April).
Prince held a dance party at Paisley Park on Saturday 16 April , where he was unable to perform due to illness. However, according to reports, appearing onstage to show off his new guitar, the Raspberry Beret star told his fans: "Wait a few days before you waste your prayers on me".
2 GIVE THANX 4 THE GOOD WEATHER AND 4 ALL THE LOVE AND SUPPORT... pic.twitter.com/PEcHzLnYvc

— Prince (@prince) April 16, 2016
The day after the dance festival, Prince shared another poignant message, with a tweet which referenced his hit song, Kiss.
THANX EVERYBODY 4 UR EXTRA TIME & UR...

— Prince (@prince) April 17, 2016
Prince Rogers Nelson died just days later this post, aged 57 at his Minneapolis home of Paisley Park.
On Friday April 15 he was hospitalised after falling ill during a flight and was forced to cancel two gigs. It was later reported that he was 'doing OK' and had been released from hospital to return home.
The circumstances surrounding the icon's death have yet to be confirmed, but some reports suggest the singer had a long-term private illness, while fresh reports rom TMZ suggest the singer suffered a drug overdose days before his death.
Tributes have continued to roll in from all over the music world, with Mumford & Son's Ted Dwayne calling Prince "a force to be reckoned with".
Collaborator Madonna called him a "visionary", while Mic Jagger said his creativity "knew no bounds" and Chaka Khan, who scored a hit with the Prince-penned I Feel For You, shared her love for him.
I LOVED him, the world LOVED him. Now he's at peace with his Father. Rest in power, @prince, my brother. pic.twitter.com/ZN6cc3WWuF

— Chaka Khan (@ChakaKhan) April 21, 2016
President Obama took time out to write a dedication to the star, calling him a "creative icon".
"Prince did it all. Funk. R&B. Rock and roll. He was a virtuoso instrumentalist, a brilliant bandleader, and an electrifying performer," the US President said.