Prince plays surprise show at Electric Ballroom
5 February 2014, 10:56 | Updated: 5 February 2014, 13:29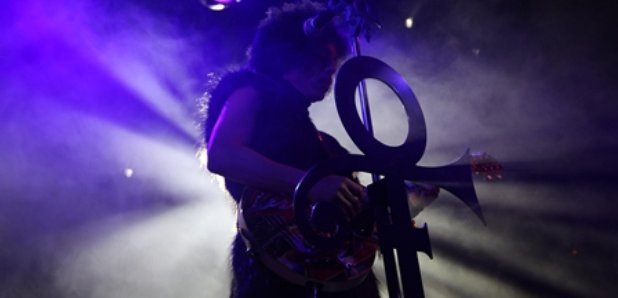 After various "Prince sightings" across London in the past few days the Purple One finally make his presence known, at a surprise gig at Electric Ballroom just after midnight.
He took to the stage in Camden at 12.30am with his new band 3RDEYEGIRL before playing a set filled with new material to less than 300 fans, after news of the show spread on Twitter.

Prince played an hour and a half long set and at the end alluded to a second appearance at the venue, saying "We'll be back tomorrow."

The Purple Rain singer has promised to work his way up to "bigger venues". He started off by playing a few songs in Llianne La Havas' living room (she toured with Prince in the US last year) ahead of the Electric Ballroom show.

It is though he is going to focus on playing "iconic" venues.

He has said he hopes to record the band live during their stay in London, as well as buying "some clothes - and some tea".