Prince Dies Aged 57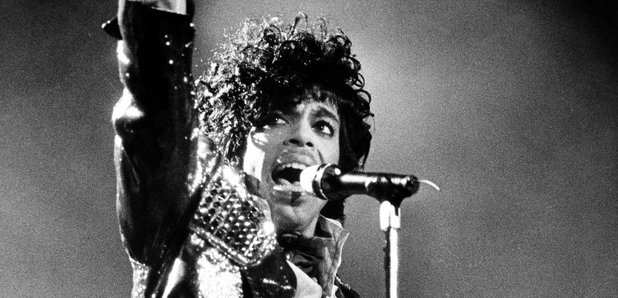 The superstar's publicist has confirmed that the musician died at his home in Minnesota. He was 57.
The BBC reports that police were called to a medical emergency at his Paisley Park estate at around 9.43am local time on Thursday 21 April. His body had been found in a lift at the estate but he did not respond to CPR. Prince was pronounced dead at 10.07am.
The musician was hospitalised in Illinois last week after being diagnosed with "severe flu". He had been returning from playing two shows in Atlanta, Georgia on 14 April, but he was released from hospital after three hours. Unconfirmed reports in the US media claim that the star was spotted at a local pharmacy in the last few days, looking "frail".
The last song he played at his last show was a medley of Purple Rain, The Beautiful Ones and Diamonds And Pearls. This was part of the stripped-back "Piano And A Microphone" Tour, which saw him play Australia and visit New Zealand for the first time, before heading back to the US. His last UK date had been a surprise gig at London's KOKO in February 2015.
The world of Twitter has been reacted with shock:
He Changed The World!! A True Visionary. What a loss. I'm Devastated. This is Not A Love Song. pic.twitter.com/x4JaSxRraC

— Madonna (@Madonna) April 21, 2016
I'm Crushed!! UK news reporting Prince Is Dead?! For Real?! Massive Loss for us all! What a Genius! Speechless.

— Samuel L. Jackson (@SamuelLJackson) April 21, 2016
#RIP our dearly beloved #Prince. Tears and love on our tour bus. @CHICorg @nilerodgers I'll never forget my brother. We've had #good times

— Nile Rodgers (@nilerodgers) April 21, 2016
Today is the worst day ever. Prince R.I.P I am crying!

— Boy George (@BoyGeorge) April 21, 2016
Can't believe the news! I'm in total shock!! R.I.P @prince A true legend. We will miss you#the purple one #genius

— Mica Paris (@MicaParisSoul) April 21, 2016
Prince??!!??!! NOOOOOOO!!!!!

— Lance Bass (@LanceBass) April 21, 2016
Goodnight sweet @prince Hope the afterworld is truly one of neverending happiness.Thank you for the soundtrack to this thing called life

— Adam Richman (@AdamRichman) April 21, 2016
Prince Rogers Nelson was born on 7 June 1958 and burst onto the music scene in 1978 with his debut album For You. He was a singer, multi-instrumentalist and occasional actor, whose distinctive image and showmanship made him one of the biggest stars of the 1980s.
His catalogue of hits is almost endless: Purple Rain, Kiss, When Doves Cry, Let's Go Crazy, 1999, Raspberry Beret, U Got The Look, Sexy MF, Alphabet Street, Gett Off, Cream, Money Don't Matter 2 Night. He also wrote songs recorded by others: Manic Monday for The Bangles (under the name "Christopher") and I Feel For You, which was Chaka Khan's huge comeback hit. Sinead O'Connor had a UK Number 1 with his song Nothing Compares 2 U.
His albums 1999 (1982) and Purple Rain (1984) were huge hits around the world, and he continued to pursue an idiosyncratic career combining rock, funk, a bit of jazz and a healthy dose of sexual imagery. The movie of Purple Rain made him a superstar, but the follow-ups, Under The Cherry Moon (1986) and Graffiti Bridge (1990) weren't so well-received. He fared better composing the soundtrack to the Michael Keaton version of Batman in 1989.
His artistic peak came at the end of turn of the 80s with his ambitious double album, Sign O The Times (1987), the unreleased dark funk of the Black Album (1988), and the commercial pop of Diamonds And Pearls (1991).
There were problems with his label in the 1990s, with Prince changing his name to an unpronounceable symbol and writing the word "SLAVE" on his face to indicate his displeasure with his record company. He remained prolific, however, and his thirty-ninth studio album, HITnRUN Phase Two, was released last year.
Prince was married twice: firstly to his former backing singer and dancer, Mayte Garcia, but the couple divorced in 1999 after three years marriage. He wed Manuela Testolini in 2001, but they divorced in 2006.