Remember The Guy Who DJ'ed During Prince's Date?
7 June 2018, 11:13 | Updated: 7 June 2018, 11:17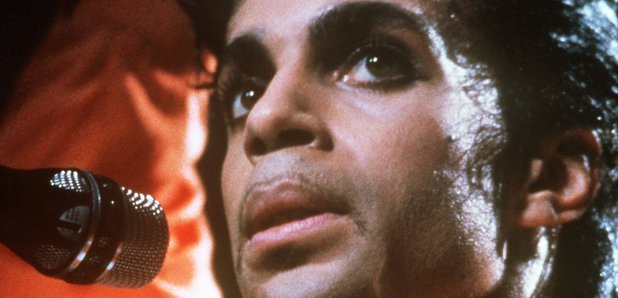 This is an EPIC tale. One man has the ultimate DJ gig... for one of the most legendary artists ever.
On 7 June 1958, Prince Rogers Nelson was born. Today marks the day that the singer. songwriter, musician, arranger, producer, dancer, designer and all-round artistic genius would have been 60. In his 40 year career, he released a ton of amazing tracks: Purple Rain, 1999, Sign O The Times, Little Red Corvette, and many, many more.
After Prince's tragic death in 2016 aged just 57, celebrities and musicians flocked to commemorate the star, but it was one Tumblr post by Los Angeles DJ Wally Waves, which really captured everyone's attention.
In a story entitled "Purple Tuesday," the DJ and producer explained how he was asked to provide the legend with an intimate marathon DJ set at what ended up being a DATE.
According to Waves, Prince was struck by a few tracks in particular, including a Stars cover of The Smiths' This Charming Man and Ballistic Brothers' Blacker (4 The Good Times).
If that wasn't good enough, apparently Prince enjoyed his music so much, he came up to shake the guy's and at the end. Life. Made.
Read his mesmerising tale in full below:
I was home watching TV and cutting up a steak when I got the call at 8PM. A friend of mine worked at a famous hotel in LA and one of the guests made a last minute request for a DJ to play the hotel bar. Someone that could get there and start playing in an hour. The bar frequently had live bands play, but never a DJ. So with little to no time, my wise and generous friend thought to throw a gig my way.
"Yeah, I can get there in an hour. Am I getting paid?"
"Yes, you'll get paid."
"What kind of party is it? What am I playing?"
"Someone's renting out the bar for a private party. And that someone is… The Artist… formerly… known… as… Prince."
That sentence was not real to me. Still not real. I had no time to really think or say anything but, "What? You serious? Yes. Be there as soon as I can." Got off the phone and my stomach turned. Only a handful of people in the world have imprinted their music that much in my brain. And couldn't he just call up any of the best DJ's in LA to come play for him? Why's he gonna trust someone who is by all means an unknown? I'd been DJing parties and bars for years but going from that to Prince is an Olympic leap.
The next half hour felt like a panic attack. I made a list of songs to play for Prince and his private Prince party. Ok, no Prince songs. He doesn't want to hear himself. No MJ. I don't want to insult him or anything. Didn't they have beef in the 80's? No hip hop. Can't picture him rocking out to Kendrick. I thought of who he was influenced by and dragged some James Brown and Stevie songs into the playlist. Isley Brothers, Curtis. Great. 8:20PM. I still have to get ready even though I could spend the next month picking songs. I quickly close my laptop and get dressed. Pack up my turntables, mixer, cables and run them all to the car as I'm sweating through this black suit.
I get to the hotel with about five minutes to set up. The bar is completely empty aside from a couple of servers and my friend who made the call. And the room is almost lit exclusively by candlelight. I'm told to set up my turntables on the grand piano, which is also covered with candles, making me feel like hip hop Liberace. A waitress tells me there's like an 80% chance Prince doesn't show up. He just likes to rent out the bar in case he and his friends wander through the hotel and feel like stopping in. "But you should start playing music anyway in case he comes in. Who knows." So I start playing songs to the very empty bar. The anticipation is a killer. My friend gives me a much needed glass of whiskey before taking off.
A giant spread of appetizers is covering the bar and getting sweaty. Spring rolls, cheese, orange juice. An hour goes by. Then another hour. A no-show. I'm kind of bummed out but also very relieved. I don't know how I'm going to react if he walks in that door. So I'm just playing the set of my life to nobody. It's like I'm getting paid to practice and listen to whatever I want on the bar's sound system.
At 12AM the door opens and some guy walks over to me and without a greeting he says,
"Hey man. He'll be here in 15 minutes. What are you gonna play when he walks in?"
"Oh I got some stuff lined up. Some older Stevie Wonder, the JB's."
"Yeah. Yeah, he likes that. Anything like that, Earth Wind & Fire, Chic."
"Yeah I got Chic! I'll play that."
"And he wants to hear Janelle Monáe when he walks in. You got that?"
"Yup. Yup. Janelle Monáe."
"Cool, he'll be here in 15 minutes."
I didn't have any Janelle Monáe. I ran out to the concierge desk in the lobby to get the wifi password, ran back and started downloading a bunch of Janelle Monáe off of iTunes. Right on time as I cue up the track, the door opens and I catch a quick glimpse. Full on afro, turtleneck and a gold chain. I want to say he had a cane, but I was trying not to look directly at him. I didn't want to throw him off or maybe infuriate him by making eye contact. Prince was in the room. I was just musical wallpaper. He and a friend sat down at a couch about fifteen feet away from me.
The grand entrance song blended straight into James Brown's Talking Loud and Saying Nothing. I played Ike & Tina Turner, Charles Wright, Omar's The Man, and Gust of Wind by Pharrell. My head was pretty much glued to the turntables, sticking to my no look philosophy, but I could hear bits of conversation. Hearing that Prince voice in person was something strange. It just belongs on record or on microphone. I start dishing out some other favorite tracks of mine, Think Twice by Jay Dee and Alicia Myers I Want to Thank You. There's zero reaction to the songs I play. I'm still worried I'm not playing what he wants to hear. Is he gonna throw a spring roll at me?
A little later that guy from earlier comes back into the bar and walks straight over to me.
"Hey man. Just want to let you know, they love your music."
"Oh really? Thanks. Do they want to hear anything in particular?"
"Nope. Just keep playing what your playing."
Oh it's on now. I can finally breathe and I'm getting props from the man himself, or from the middleman himself.
And then it hits me. There's only two people in there. Prince and a girl. I'm not there to DJ a private party. I'm there to DJ a date. Prince is on a date and I'm the entertainment.
I saved my set list from that night and I don't remember playing half the songs on it. All I know is I was in deep concentration, mixing out of my mind. Messenger man came in one more time and said Prince might try to play the piano. When it was time, he would pop his head in the door and give me the cue to stop DJing. I had never seen Prince perform, so a private piano ballad to his woman and myself sounded alright. I stayed looking at that door for a while until Prince's date walked over to me.
"Hey, so what's the name of this song? He likes it and wants to know."
"It's a Smith's cover. This Charming Man by Stars."
She sat back down and relayed the info, to which he nodded his head. Now I'm stumping Prince with cool music. I play another track. She comes over to me again and asks, "What's this one? He wants this on repeat." Blacker 4 The Good Times by Ballistic Brothers. So I play that song a couple more times in a row. It's now 4AM and I'm just a little delirious from being on my feet DJing for 7 hours. And I'm running out of music. My song selections are all over the map at this point. Esperanza Spalding, ESG, Broken Bells.
At around 4:30 Prince gets up off the couch and walks floats right over to me. He looks me in the eye, starts shaking my hand and says in a deep Prince voice,
"Thank you. That was very enjoyable."
"Thanks. Glad you enjoyed it."
In my mind it was that smooth but there's no doubt I was speaking gibberish.
And just like that he left the room with his date. He didn't put any moves on her in the bar, but I like to think I helped him out by setting the mood for whatever happened next. I stopped the music and the lights went on.
And that was the best night of DJing I ever had or ever will have."
This is Wally Waves' Prince playlist:
Janelle Monáe - Q.U.E.E.N. ft Erykah Badu
James Brown - Talking Loud and Saying Nothing
Billy Gardener - I Got Some
J.B.'s - Givin' Up Food For Funk
Ike & Tina Turner - Bold Soul Sister
Charles Wright - Express Yourself
Johnny Hammond - Tell Me What to Do (Whiskey Barons Rework)
Pharrell Williams - Gust of Wind
Omar - The Man
Steve Arrington - Weak at the Knees
Belle Epoque - Miss Broadway
Chic - I Want Your Love (Todd Terje Edit)
Ethel Beatty - I Know You Care (U-Tern Edit)
Curtis Mayfield - Give Me Your Love
Mayer Hawthorne - Just Ain't Gonna Work Out
Jay Dee - It's a Man's World
Jay Dee - Think Twice
Alicia Myers - I Want to Thank You
Positive Force - We Got the Funk (Larry Levan Re-Edit)
Rene and Angela - I Love You More
Stevie Wonder - That Girl
The Isley Brothers - Tell Me When You Need It Again
N*E*R*D - Run to the Sun
Beyonce - Blow
Hall & Oates - I Can't Go For That
St. Germain - Sure Thing ft John Lee Hooker
Tom Tom Club - Genius of Love
Bernard Wright - Who Do You Love
Tina Turner - What's Love Got to Do With It
George Benson - Give Me the Night
Junior - Mama Used to Say
Stevie Wonder - Do I Do
Fela Kuti - Opposite People
Claudja Barry - I Wanna Dance
Janelle Monáe - Dance Apocalyptic
Joe Coleman - Get It Off the Ground
Flight Facilities - Crave You
Nu Shooz - I Can't Wait
Stars - This Charming Man
Aretha Franklin - Rock Steady
Edwin Birdsong - Rapper Dapper Snapper
Ballistic Brothers - Blacker 4 The Good Times
Ballistic Brothers - Blacker 4 The Good Times
Ballistic Brothers - Blacker 4 The Good Times
Esperanza Spalding - I Can't Help It
ESG - My Love For You
Jimmy Bo Horne - Is It In
Floating Points - Love Me Like This
Broken Bells - After The Disco
Tornado Wallace - Don't Hold Back
The Mohawks - Champ