Prince announces TWO new abums
26 August 2014, 16:23 | Updated: 26 August 2014, 16:52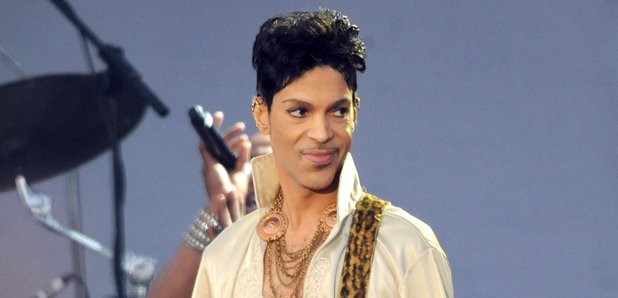 Prince has announced he is releasing two new albums on the same day - Art Official Age and Plectrumelectrum.
Both records are released via Warner Bros. Records (his original label home) on 29 September. The first one is a solo record and the second is by Prince's new band 3rdeyegirl.
The two albums will be sold separately and are available to pre-order now, with early buyers able to unlock 'instant grat' tracks.
He's also hinted at 'a series of very special events' globally to mark the releases. He already caused a frenzy in London earlier this year with a series of surprise shows.
Art Official Age is described as a 'classic Prince album', produced, arranged, composed and performed by Prince and Joshua Welton, whereas Plectrumelectrum is described as 'a classic band record' and was recorded live and in analogue.
3RDEYEGIRL is made up of Prince, Donna Grantis (guitar), Hannah Ford Welton (drums) and Ida Nielsen (bass).
ART OFFICIAL AGE TRACKLISTING:

ART OFFICIAL CAGE
CLOUDS
BREAKDOWN
THE GOLD STANDARD
U KNOW
BREAKFAST CAN WAIT
THIS COULD BE US
WHAT IT FEELS LIKE
affirmation I & II
WAY BACK HOME
FUNKNROLL
TIME
affirmation III


PLECTRUMELECTRUM TRACKLISTING

WOW
PRETZELBODYLOGIC
AINTTURNINROUND
PLECTRUMELECTRUM
WHITECAPS
FIXURLIFEUP
BOYTROUBLE
STOPTHISTRAIN
ANOTHERLOVE
TICTACTOE
MARZ
FUNKNROLL