Preston From The Ordinary Boys Looks Very Different These Days...
28 April 2016, 10:30 | Updated: 28 April 2016, 10:36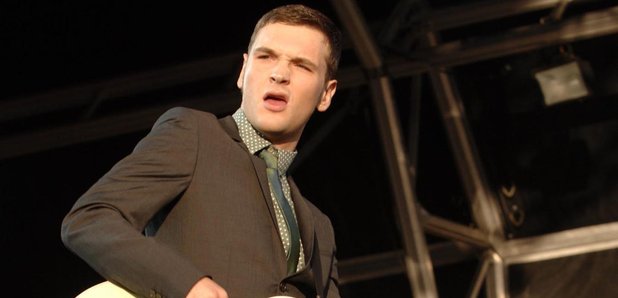 The Boys Will Be Boys singer has made a drastic change to his look.
When The Ordinary Boys burst on the noughties music scene, their mod look and ska sound was a breath of fresh air for some indie fans.
Since then, the Worthing band have gone through many changes, seeing frontman Preston appearing on Big Brother in 2006, the band splitting in 2008, and then finally reuniting to release their self-titled comeback album in 2015.
But, when it comes to reinvention, it seems their singer - whose real name is Samuel Preston - isn't quite done.
Preston recently debuted a new hairstyle colour Twitter, and he looks a fair bit different. Taking to the mircoblogging site, he posted a snap revealing new cropped platinum blonde locks.
Blonde! pic.twitter.com/aep69mGxkN

— Preston (@samuelpreston) April 26, 2016
His followers were pretty impressed by the change though, calling the look high fashion and gentlemanly.
bit of a blonde bombshell aren't you @samuelpreston

— TattooedPr1nc3ss™ (@WhyteSamii) April 27, 2016
@samuelpreston Love it!!#distinguished Gentleman! X

— Joanne Haughton (@JoanneHaughton2) April 26, 2016
@samuelpreston Barely recognise you now. You look less boy next door and more London Fashion Week in this pic. And that designer stubble!

— BANG THE DRUM (@bangthedrummag) April 27, 2016
One joker couldn't help comparing it to these creepy Simpsons characters though...
@samuelpreston Do you know what I'm thinking? pic.twitter.com/uKvQV4ruWZ

— Kyle (@Kyledriver_) April 26, 2016
The Lonely At The Top singer shared that it's not the first time he's had the dramatic hair colour, posting a throwback pic where he looks more like Charlie from Busted in 1996.
Circa 1996 pic.twitter.com/2GSzYl8Qai

— Preston (@samuelpreston) April 26, 2016
Do you think Preston looks better as a blonde or should go back to his old look?
Let us know below: