These Are The Most Popular Baby Names Predicted For 2018...
21 December 2017, 12:53 | Updated: 21 December 2017, 18:34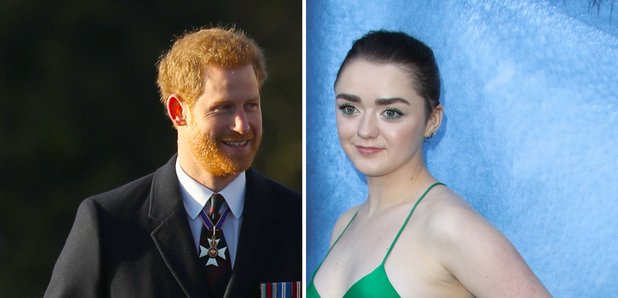 The Royal Family and Game Of Thrones have a lot to answer for...
It's that time of year when we start looking back at everything that's passed, and give our predictions for 2018.
While we're still no closer to finding out whether we'll have an Oasis reunion, one thing we do have is some idea of are what baby names will be popular next year.
As The Metro reports, Harry and Olivia are set to be the most popular boys and girls names for next year, each topping a list of 20.
Royal names do well in general with George and Charlotte both making the list.
Names that end in 'a' seem to dominate the girls' names chart, which also features the Game Of Thrones-inspired moniker, Aria-although spelled slightly differently to Maisie Williams' character.
Also on the girls list are the likes of Isla, Lily, Florence and Freya- with Ruby and Matilda also making an appearance.
When it comes to the boys, it seems we're destined to hear cockney grandad's names for another year, with Alfie, Oscar, Teddy and Archie all on the list.
See the most popular girls' names predicted for 2018:
Olivia
Isla
Lily
Ava
Elsie
Emily
Poppy
Amelia
Sophia
Freya
Evelyn
Grace
Charlotte
Willow
Alice
Matilda
Ruby
Aria
Florence
Ella
See the most popular boys' names predicted for 2018:
Harry
Noah
Oliver
George
Jack
Arthur
Freddie
Jacob
Charlie
Teddy
Theo
Henry
James
Alfie
Leo
Oscar
Archie
Max
Logan
Joshua
Find out who we think could play Prince Harry and Meghan Markle's royal wedding reception: