Posthumous Viola Beach Album To Be Released Next Month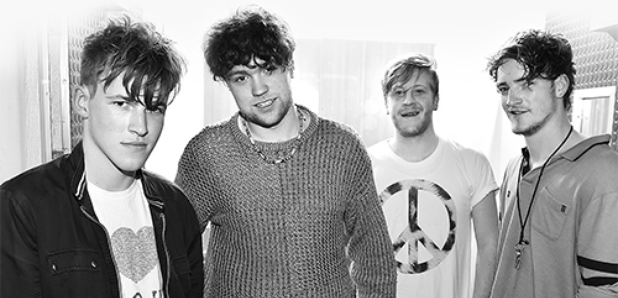 The Warrington band will have a nine-track collection of their music issued on 29 July.
Kris Leonard, River Reeves, Tomas Lowe and Jack Dakin, plus their manager Craig Tarry were all killed when their car fell off a bridge while travelling back from a festival appearance in Sweden on 13 February.
A 9-track album of music by Viola Beach will be released on 29 July through the band's label Fuller Beans Records.
The lead single will be Boys That Sing and is available through streaming outlets right now. It was originally issued via the Communion Singles Club in January and sold out almost immediately.
The album will also include their single from August 2015, Swings And Waterslides. You can pre-order the album here

The band members' family issued a statement about the record, saying:

"We are tremendously proud of everything the boys achieved in such a short space of time. Craig, Jack, Kris, River and Tom shared a huge passion, talent and dedication to music.
"We believe the best way to celebrate our sons' lives is to release an album of their songs.
"This is their legacy and we know deep in our hearts that the boys would want the world to listen to the music they poured everything into. This was only the beginning for them and these nine songs were written with every intention to be shared, heard and, most of all, enjoyed."
Viola Beach Tracklisting
Swings And Waterslides
Like A Fool
Go Outside
Cherry Vimto
Drunk
Really Wanna Call
Call You Up
Get To Dancing (BBC Session)
Boys That Sing