Police investigate rape allegation at Reading Festival
22 August 2014, 16:57 | Updated: 22 August 2014, 17:09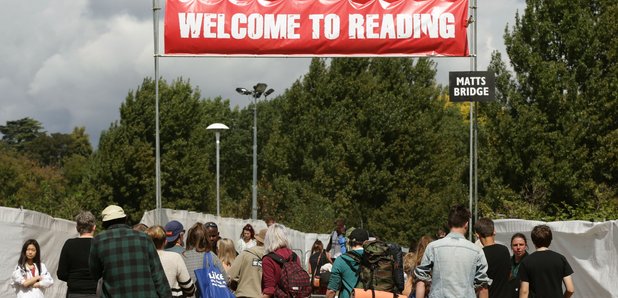 A teenage boy from Surrey's among two people who've arrested on suspicion of rape at the Reading Festival site.
The 14-year-old and a 31 year old man from London are being questioned by police after claims a 19-year-old woman was attacked in a caravan last night.
Thames Valley Police say the victim met a man and boy near an ice-cream van opposite one of the mobile phone charging points in one of the campsites at around 11.30pm.
She reported that she had then been raped in a caravan on the festival traders site.
Chief Inspector Dave Parker said: "We take all allegations of this nature very seriously and we are conducting a full investigation. A man and a boy were arrested very soon after the report was made, thanks to the quick response of on-site security and Thames Valley Police officers.
"There is currently a scene watch in place and I would like to reassure those attending the festival that crime levels remain low and crimes of this nature are very rare.
"Officers are patrolling the site to support on-site security and if anyone has any concerns, please feel free to approach our officers to discuss these.
"Throughout the festival we are updating our Reading Festival Twitter and Instagram feeds with safety messages and security information from the festival, and we suggest that anyone who wishes to enjoy the festival safely follow these."
Anyone with any information about this incident is asked to call the Thames Valley Police enquiry line on 101.