Pixies Hint Another EP Is On The Way
26 September 2013, 13:28 | Updated: 26 November 2013, 11:12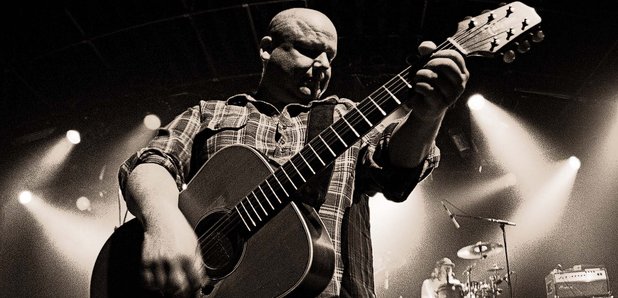 Pixies have admitted to Radio X we can expect another release from them - but refused to say when.
Back in July frontman Black Francis promised a "collection" of new material was on the way as the band revealed new track Bagboy.

Then early this month Pixies released EP-1 into the world, their first multi-track release in more than 20 years.
Speaking to Radio X backstage at iTunes Festival - which they headlined last night - David Lovering and Joey Santiago from the band admitted it has been nice to play something new.

"I enjoy playing them a lot. Indie Cindy is awesome to play. It's just a great song," Joey told Radio X's Jo Good.

"They're fun to play because they are newer," David continued. "All the old ones are like riding a bike and you can play it but the new ones are a little challenging. Even though they are a little easier to play it's still challenging because they are new and not burned into my head like when I was younger."

Black Francis has previously admitted that there are a significant amount of songs that have been written - but EP-1 contains only four.

Joey and David told us that doesn't mean the others have been scrapped.

"Well there's something that is going to come out after EP-1 it might be EP.... 3," Joey hinted.

David added: "We like surprises. That's what we are trying to do."

EP-1 tracklisting:

Andro Queen
Another Toe In The Ocean
Indie Cindy
What Goes Boom